The keynotes for the SERA Conference 2019 are :
Dr. Aileen Kennedy
Senior Lecturer in Education
Moray House School of Education and Sport
University of Edinburgh
We are delighted to announce that Dr Aileen Kennedy from the University of Edinburgh will be one of the keynote speakers at #seraconf19.
Aileen grew up in various parts of Scotland, before moving to Glasgow to study primary education (a last-minute change of career-plan, having been set to study music and become a professional cellist!). After working as a primary teacher in Clydebank and then as Professional Officer for the General Teaching Council for Scotland, she ended up in academia – spending fourteen years at the University of Strathclyde, and then moving to Edinburgh in May 2015. Throughout her time working in education she has been interested in the factors that shape teachers and teacher education, and has found the critical study of policy as a fantastic way to illuminate the complex ways in which teachers and teacher education are shaped. Aileen enjoys working with beginning and experienced teachers to enhance mutual understanding of how and why we learn to be(come) teachers. The integration of research and teaching is therefore fundamental to her professional work.
Aileen is one of two Scottish members of the UK-wide Teacher Education Group (TEG) and a member of the European consortium TEQUILA which seeks to bring together European academics interested in evidence-informed teacher education. Aileen is also an active member of the EERA Network on Teacher Education, and an Associate Editor of Professional Development in Education.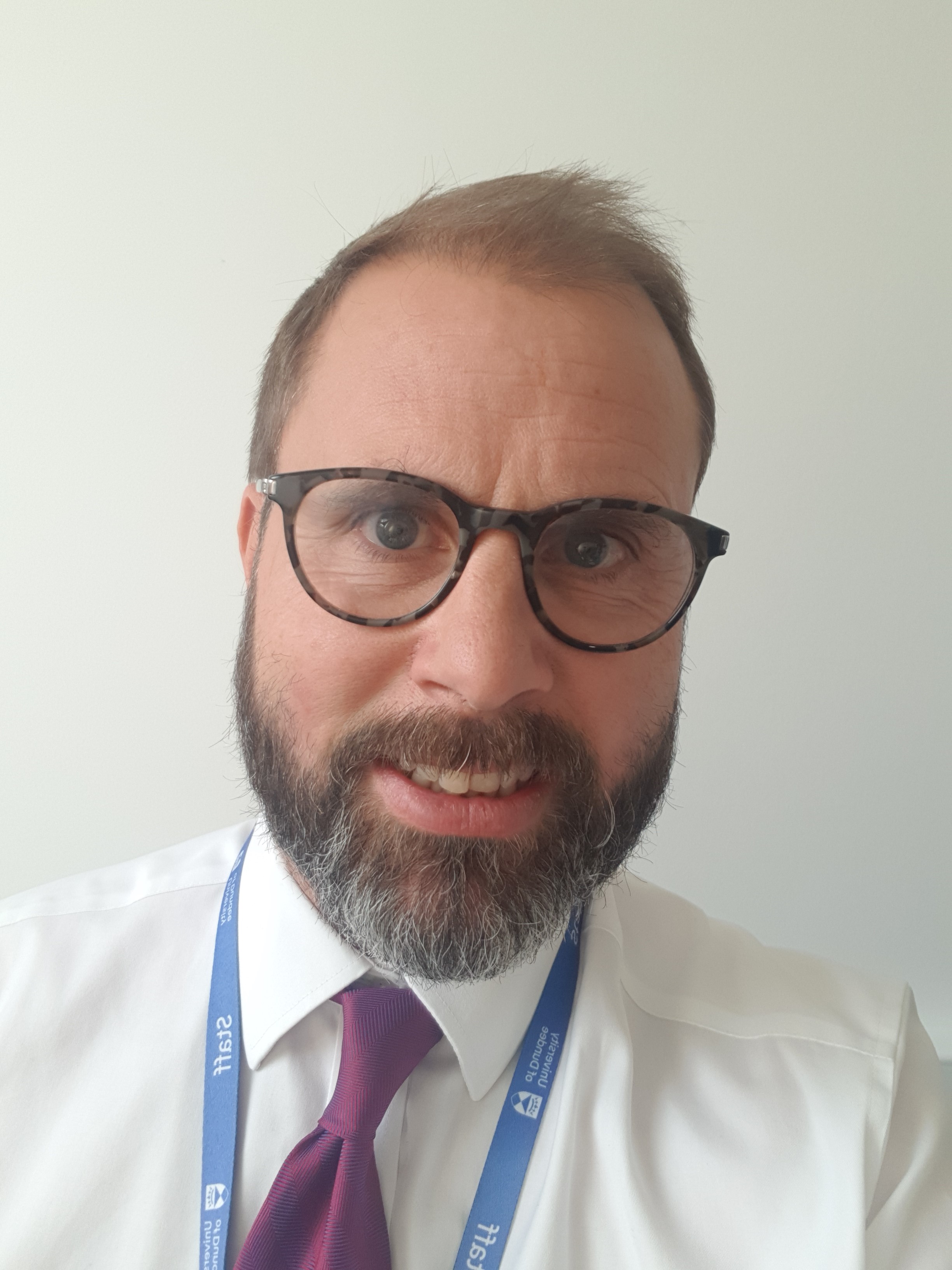 Derek Robertson
Senior Lecturer in Education
School of Education and Social Work
University of Dundee
Derek Robertson's career in education has seen him work as a primary school teacher, an ICT staff tutor in a council education department, a lecturer at the University of Dundee, as the National Adviser for Emerging Technologies and Learning with Scottish Government's educational agencies and now back at the University of Dundee as a senior lecturer and Head of Undergraduate Studies at the School of Education and Social Work.
A major aspect of Derek's work has been involved with exploring and articulating just how commercial off the shelf (COTS) computer game-based learning can impact on teaching and learning in our schools and in particular, how the use of such tools can help us reframe the power dynamic in formal learning relationships. This interest began due to a serendipitous moment when he watched two of his pupils play a Super Nintendo game in his classroom and his work in this area led to him being given the opportunity to further  explore and share this area of interest when he took on the lead role with the then Scottish Government agency  Learning and Teaching Scotland, through the Consolarium initiative. This initiative was aimed at exploring how the challenging, demanding and culturally relevant and appealing world of the computer game could play a valid and worthwhile part in the educational experiences of teachers and learners. His work has  contributed to the change in  the discourse around the purpose and place of computer games in education and the way in which the digital world of learners outside of school can be used to impact on learning in school.
Professor Meg Maguire
School of Education, Communication & Society, 
Faculty of Social Science & Public Policy
King's College London
Meg Maguire taught for many years in London schools and is Professor of Sociology of Education in the School of Education, Communication and Society at King's College London. She is also a Visiting Professor at the University of Victoria, Australia. She has a longstanding interest in education policy and practice, social justice issues, the life and work of school teachers, teacher education and with the challenges of inner-city schooling. Her publications include, How Schools Do Policy (with Stephen Ball and Annette Braun, Routledge, 2012) and she co-authored Ethics and Education Research (with Rachel Brooks and Kitte te Riele, Sage, 2014). Her most recent work (with Sharon Gewirtz, Eszter Neumann and Emma Towers) explored the effects of Ebacc in secondary schools (funded by the NUT). Meg is lead editor for the Journal of Education Policy.