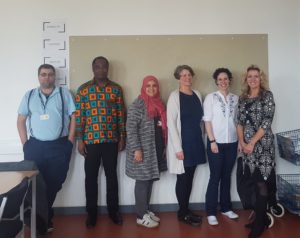 The  University of Aberdeen's School of Education hosted a day event on the 28th May organised by PhD student representatives from the SERA Research Students Group. The event targeted PhD students and early career researchers from across Scottish universities, aiming to enhance the research skills and knowledge of the participants.
The one-day event was arranged into two workshops, the first of which focused on analysing qualitative data, presented by Dr Rachel Shanks, a Senior Lecturer at the School of Education, University of Aberdeen. The second workshop concentrated on how to conduct interviews, focus groups and observations, presented by Dr Angela Jaap, Lecturer in Professional Development, Royal Conservatoire of Scotland.
The participants explored how to collect qualitative data, and practical sessions in coding qualitative data manually and using NVivo software. In addition, the workshops provided participants with the opportunity to engage in discussions as a way to improve their skills and knowledge in data collection and analysis.